The digitalisation of everything is leading to a rise in demand for power across all industries. Riding on this wave is Industry 4.0, automation, IoT, intelligence and the need to ensure that power is used sustainably.
To learn more about issues the industry faces in APAC and the trends that are emerging post-pandemic, iTNews Asia speaks exclusively with Jimmy Yam, Vice President, Electrical Sector, East Asia, of diversified power management company Eaton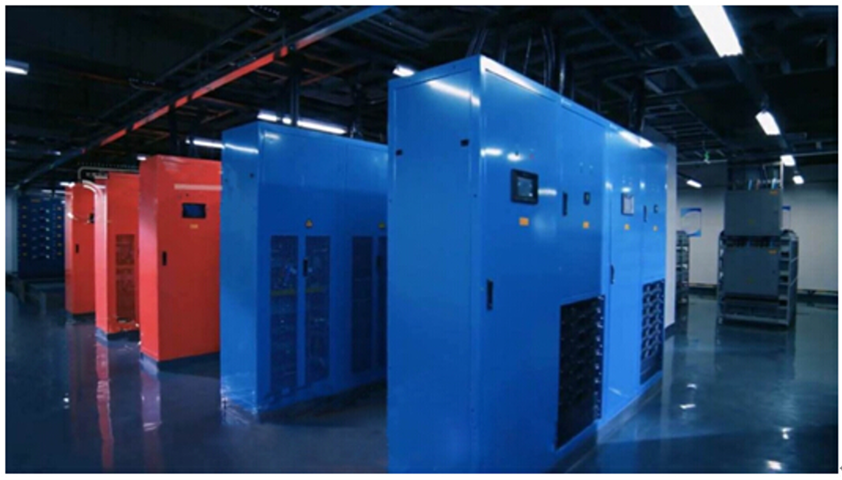 Image courtesy of Eaton
Eaton is embracing Industry 4.0 innovation
iTNews Asia: How is Eaton different as an intelligent power management company? How have you transformed your business processes?
We recognise that the power management industry has to evolve in the age of big data and IoT. Eaton's aim is to take Industry 4.0 head-on by investing in our people and technologies to bring to market digital innovations which value-add to our customers' offerings. Intelligent power management solutions will play a key role in enabling us to improve the way we live and work – from a digitalisation, innovation and sustainability perspective.
iTNews Asia: How is automation and AI changing power management?
Accelerated innovation, creation of new jobs and smarter business decision-making are some of the ways the industry has benefited from automation and AI. One of the key outcomes is the creation of intelligent power solutions which allow organisations to optimise power use and sustain business continuity in today's volatile, uncertain, complex and ambiguous (VUCA) world.
Such solutions can monitor, analyse and share actionable insights from energy usage and performance to enable cost savings and more innovative, smarter businesses. AI can offer organisations and governments significant improvements in their capabilities in navigating the complexity of intermittent and unreliable renewable energy, and optimise demand forecasting and asset management.
iTNews Asia: How is sustainability impacting the industry?
Adopting renewables is becoming more of a necessity to tackle climate change. ASEAN's renewable capacity is expected to almost double by 2025 according to a HSBC Global Research Report. Countries are putting forth plans to elevate sustainability efforts or encourage investment in renewables.
Eaton's report on The Future of Power Management in Asia-Pacific saw that businesses are mostly on the same page. Three in five companies in Singapore are looking to increase their adoption of renewables and 53% are open to exploring new sustainable energy sources in the next three years.
We are seeing a growing interest in new intelligent solutions for managing power consumption and more efficient cooling technologies. Along with the demand for infrastructure to support growing digitalisation, these will ensure that the energy consumed is utilised efficiently. Improvements in energy and water efficiency will go a long way in ensuring sustainable growth in the industry.
iTNews Asia: In Singapore, the government has put a 'temporary pause' on the development of new data centres. It is expected new data centres setting up here must meet a requirement in being green and energy efficient. Is sustainability adoption best led by government regulation?
The challenges which accompany rising data centre demand are universal. The shift to sustainable growth is both an environmental and business imperative. While the government plays an important role in setting and promoting sustainable economic strategies at the national level, meeting our green targets will require a coordinated, collective effort.
Industry and business leaders will need to demonstrate their commitment to improving their impact on the environment. This includes achieving sustainable targets that can deliver long-term value to stakeholders and consumers, in order to secure the required buy-in to get these green efforts off the ground.
Image courtesy of Eaton
The power management industry has benefited from automation and AI.
iTNews Asia: What do you see as issues and challenges organisations face in power management – particularly amongst high power uses such as power grids, data centres, industrial buildings, transport and hospitals. How has pandemic impacted their industries?
The pandemic has introduced changes and accelerated pre-existing trends across sectors. Much has been said about the sharp rise in enterprise and consumer digital services, with the introduction of lockdowns and social distancing measures across the world.
Closer to the frontlines, the medical and healthcare sector has seen numerous changes – from the development, manufacturing and distribution of vaccines to contact tracing and growth of telemedicine. All these activities generate swaths of data that has driven demand for data centres.
Governments are focusing on climate change as a growing, long-term challenge. They must balance economic recovery and growth against their sustainability targets.
However, it is important to note that the power management challenges businesses face are diverse across the region and need to be tackled at an individual market level in order to have impact. For instance, in Singapore's higher-cost environment, half of businesses Eaton surveyed cite the lack of budget as a key challenge; while legacy power management infrastructure was the biggest obstacle in Taiwan. For companies in markets prone to adverse climate events, such as Australia and Indonesia, natural disasters are a notable challenge.
Cyber security is also a growing issue that organisations need to pay attention to as intelligent power solutions gain traction. Many cyber attacks are targeted at IoT networks due to the sheer number of potentially unsecured devices which offer multiple entryways to sensitive corporate networks and data.
As Asia's major incidents over the past year indicate, many organisations are at risk. Even hospitals are becoming targets of cyber attacks, as seen in Thailand where public hospitals and companies were hit by ransomware attacks. Beyond losing sensitive information, cyber attacks can cripple business operations, and in the healthcare sector, adversely impact lives.
In Singapore's higher-cost environment, half of businesses Eaton surveyed cite the lack of budget as a key challenge; while legacy power management infrastructure was the biggest obstacle in Taiwan. For companies in markets prone to adverse climate events, such as Australia and Indonesia, natural disasters are a notable challenge.

- Jimmy Yam, Vice President, Electrical Sector, East Asia at Eaton
iTNews Asia: I see the transition to more sustainable power management facing two obstacles:
Asia is still a heterogeneous landscape with different levels of digital maturity, renewable energies are still scattered and electricity outputs are fluctuating.
A lot of these big power users are managing legacy networks and finding it difficult to transition to new digital technologies without ripping up old systems.
What advice can Eaton give to organisations on how to utilise technologies to be more operationally cost efficient?
The pandemic has accelerated digitalisation timelines for many businesses. At the same time, growing awareness of the environmental impact has placed energy transition at the forefront of many governments and businesses' agendas. It is imperative they leverage relevant technologies that can help them navigate the challenges and harness growth opportunities.
While the state of digital maturity, renewable energy and grid stability varies across Asia, organisations can and should start assessing their current operations to identify gaps and opportunities to deploy smart digital solutions.
Microgrids could be the solution to overcoming common power challenges for many Southeast Asian countries where communities are speckled across many small islands. They are self-sufficient and reliable power solutions which can integrate multiple distributed power generation sources such as wind and solar on a common grid structure.
There are also other back-up strategies such as lithium-ion batteries and Uninterruptible Power Supply solutions. These often utilise IoT and cloud tools to provide intelligent 24/7 monitoring. Such critical power solutions can provision constant power even under the most adverse environmental conditions when paired with predictive analytics tools.
As more adopt connected digital solutions, they should ensure their infrastructure is regularly patched and updated to mitigate cyber security issues that come with digitalisation. A thorough assessment of existing infrastructure before deploying new systems or tools is necessary to better identify potential cyber security loopholes.
An often overlooked area is the operational technology (OT) environment. This includes devices and systems which form part of the physical infrastructure such as building and power management. Organisations need to account for both IT and OT environments when performing cyber security audits to understand the overall health of their security capabilities.
Organisations should work with technology partners when it comes to deploying new solutions. Connected devices and IoT should also always be manufactured with a 'secure by design' approach to aid infrastructure owners in managing cyber security risks.