Finding the right cloud deployment and configuration is often an important issue and foundation that many organisations need to decide on.
In our special focus on cloud strategies this month, we examine if a multi-cloud approach – without a single vendor lock-in – can provide more agility, flexibility and cost control. Alternatively, will deploying a hybrid infrastructure – keeping sensitive workloads on premise while migrating more business processes step by step – be a better way of transitioning a business to the cloud?
iTNews Asia speaks to leading players from the industry to hear their thoughts behind both approaches and recommendations on the best strategy to take.
Derek Wang, General Manager, Singapore, Alibaba Cloud
What companies should consider first and foremost is what works best for them given their business nature and security requirements. If the use-case is simply to look for the best products or solution to address a particular business need, getting the right helps from various cloud providers in a multi-cloud setting may make more sense.
If the intention is to leverage available on-prem infrastructure and investment to keep data securely locked up in one central location for legal of compliance considerations, while still enjoying the elasticity, flexibility and scalability of public cloud, a hybrid approach may be the better option.

Companies should also take into consideration that demands may change overtime, it's important to establish a flexible IT infrastructure so that they can respond quickly. As the impact of COVID-19 rages on, more and more companies are also starting to adopt a cloud-native approach to reduce cost and maintain operation efficiency with increasing support remotely from workers and cloud service providers.
Stevie Walsh, Cloud Director, APAC & Japan, Cloudera
Today's cloud environment has various cloud strategies designed to suit organisations' needs around infrastructure, workloads, security, and much more. Choosing a hybrid cloud or multi-cloud strategy depends on an organisation's needs and requirements, as both strategies have their unique benefits and constraints.
A multi-cloud strategy utilises two or more cloud infrastructures. With a multi-cloud strategy, organisations can select the cloud services that best fit the task at hand, enabling organisations to reap the maximum benefits from each unique service, and harness the power of the cloud for improved efficiencies.
The core benefit of hybrid cloud, on the other hand, is agility. Defined as a mix of having at least one public cloud and one private cloud, hybrid cloud allows an organisation to be flexible, agile, compliant and scale according to their needs. It is the best of both worlds, allowing organisations to balance security, governance and compliance needs with dynamic workloads.
Regardless, the decision to utilise a multi-cloud or hybrid cloud strategy need not be mutually exclusive. Although the most common approach among organisations is a combined hybrid and multi-cloud strategy, it ultimately depends on the organisation's business objectives and ROI that should drive their cloud strategies.
Sunil Mahale, Vice President & General Manager, ASEAN, HKG, Taiwan and Korea at Commvault
There is a lot riding on an organisation's cloud strategy. By moving large amounts of data and workloads to the cloud quickly and securely, organisations can benefit from the agility, cost efficiencies and IT modernisation from both hybrid and multi-cloud strategies. Many factors should be considered when opting for hybrid or multi-cloud, such as cost-efficiency, data security, and workload optimisation. However, organisations must be cloud-ready against risks regardless of their chosen infrastructure.
The presence of under-monitored data silos and fragmentation generated across environments introduces risks to business operations and can compromise business functionality and growth. It is therefore essential for organisations to have a holistic view on their data, while adhering to data governance policies. This requires an intelligent cloud data management system as part of an overall cloud strategy. This will accord the agility and flexibility to support multiple platforms, while securing essential backups for rapid disaster recovery.
This will enable organisations to manage their cloud data with confidence as they move, manage, use, and scale data, no matter their cloud strategy. Finally, thinking ahead on data protection is essential to secure cloud data. It is also crucial to allow for fast recovery should essential data be severely compromised.
Andrew Martin, Head of Databricks ASEAN & India
With cloud adoption consistently on the rise, hybrid cloud is becoming less of a focus with more and more enterprises sunsetting dated on-prem solutions and modernising workloads across multiple public cloud environments. What we continue to hear from customers is that a multi-cloud approach allows businesses to tap the best qualities from each of the major providers, in essence offering 'freedom in the cloud.'
The demand for multi-cloud is putting more control in the hands of business decision-makers - providing more options and improved accessibility to the best cloud features, regardless of vendor.
Operating across different cloud services is not without challenges, however. Each provider has a distinct way of handling the underlying technology and moving data across clouds can be burdensome. In reality, a majority of enterprises are already running data workloads with different cloud vendors, working to establish the flexibility for moving data as needed, rather than going all-in on a single offering.
What will be critical in a multi-cloud environment is ensuring interoperability and avoiding vendor lock in - looking for applications and tools that can seamlessly work with data across cloud platforms.
Kalyan Madala, Chief Technology Officer, Technology Group, IBM ASEAN
The future is hybrid and often multi-cloud. The value derived from a hybrid multi-cloud architecture and operating model times the value from a single-vendor approach. It enables strategic optionality and governance, underpinned by a design that can run across any cloud, and the ability to manage workloads seamlessly across multiple clouds.
With a consistent hybrid cloud foundation for building and scaling containerised applications, and the right multi-cloud management software running on that, companies can achieve consistent visibility, governance, and automation wherever the applications reside. This is key to maximising agility, flexibility, and cost control
Enterprises can manage multi-cloud environments with a consistent and automated set of configuration and security policies across all applications and clusters while being able to integrate seamlessly, automate with confidence while being able to diagnose problems faster.
A hybrid cloud approach built with strategic optionality and governance in mind enables agility and flexibility to evolve with changing regulatory and policy environments while proactively managing risks.
Stephen McNulty, President, APJ, Micro Focus
Many enterprises are looking to the cloud – both multi-cloud and hybrid models - to deliver the foundational agility, speed, and scalability necessary to successfully execute their digital transformations. The choice between the two environments, or sometimes application of both models, depends on company's business needs and digital strategy.
Usually, enterprises that want to adhere to compliance regulations and store or run applications that carry sensitive information will choose hybrid cloud environments as these ensure that sensitive data is stored on-premise.
The key challenge lies not in the choice of specific environment, rather in ensuring the delivery across those capabilities and cutting down on the immense complexity associated with the management of hybrid and multi-cloud environments. The increased complexity was visible especially last year.
As COVID-19 disrupted the world, IT leaders abruptly found themselves tested with an unprecedented set of IT challenges that required immediate solutions for business continuity, including rushed deployment of cloud-based applications. These rapid implementations resulted in more complex environments.
The way out of the cloud complexity is a journey. The first step is to simplify management of many, often siloed tools adopted to help manage and monitor for efficiencies, scalability and even cost optimisation. The later and a more difficult one is the path towards developing insights for predictive analytics that will help organisation make bold decisions and manage the challenges of scaling, especially when organisation sets to meet new business demands.
Justin Hurst, Field CTO, APJ, Nutanix
All organisations, public and private, are starting to realise they need to emerge leaner and more agile through the pandemic recovery. According to our Enterprise Cloud Index, many are gravitating toward the simplicity, scalability and flexibility of hybrid and multi-cloud architectures to achieve this.
Ultimately, a smart cloud strategy boils down to which mix of technologies is needed from an operational point of view at this point in time, while taking into consideration cost, security, regulatory concerns, and flexibility for future changes.
Organisations throughout APJ are working to balance these concerns, while also leveraging existing skillsets and operational know-how. Companies should have the flexibility to consume the clouds of their choice, without getting locked in or having to refactor their applications to take advantage of cloud elasticity.
Chris Chelliah, SVP, Technology and Customer Strategy, Oracle Asia Pacific & Japan
Hybrid cloud helps customers get the same benefits and experience of the public cloud for workloads that cannot move to the public cloud due to data regulatory or network latency requirements. The benchmark here is that customers should look for 100% service parity, 100% identical SLAs and 100% identify certifications from their hyperscalers for the portion of their estate that runs on premises and on the cloud.
Multi-cloud helps customers distribute their dependence and hence, risk on a sole cloud provider. It helps them optimise efficiencies for workloads that need a specific service only available in a particular cloud, and most importantly, it gives customers bargaining power for cost efficiencies across the hyperscalers.
Customers should have a strategy for both hybrid and multi-cloud in their digital plan.
Mark Jobbins, Vice President & CTO, Asia Pacific & Japan, Pure Storage
The main difference between hybrid clouds and multi-clouds is where non-cloud resources are located. Hybrid clouds utilise existing on-premise servers, storage, and networking to support services such as authentication, VDI, security, databases, and monitoring. In a multi-cloud environment, those resources are also in the cloud, either at the same provider providing compute services, or another provider or colocation facility.
Since there is no private cloud in a multi-cloud implementation – although this can be blurred with adjacent private/public cloud services – organisations must ensure that they meet any regulations imposed on where data is stored, such as PCI, HIPAA, or GDPR.
Most hyperscale cloud providers offer availability zones and regions to help ensure this, and since even keeping copies or backups of this data outside of the region it is supposed to reside in can cause issues, care must be taken when developing a data strategy for the multi-cloud.
A multi-cloud strategy gives you the benefit of selecting the best services from each cloud provider, whether it's workload compatibility or cost-effectiveness, but it requires significant orchestration to ensure that your data does not get locked into any one public cloud.
It really depends on the type of business you are in and the span of geographies your organisation operates across. The critical factor that enterprises should be considering is whether their data is portable across applications, workloads and locations.
Guna Chellappan, General Manager, Singapore, Red Hat
A hybrid approach often becomes a necessity as organisations grow. Companies could use on-premises infrastructure to store sensitive data, public cloud for application development and delivery, or multiple public clouds to meet local regulations in different markets. This requires a hybrid cloud setup.
To achieve this, every CIO must become an internal cloud provider – managing multiple private and public clouds and SaaS platforms – leveraging open source technologies to build an open hybrid cloud that offers maximum flexibility, portability and business agility at the lowest cost.
IT teams must enable a 'right workload, right place' strategy. This ensures each workload is paired with the infrastructure and environment best suited to the individual application.
That is dependent on the open hybrid cloud, which consolidates workloads and data onto a standardised platform. Open hybrid cloud is about capability. It's not an end state. It's not about having fixed percentages in public cloud, private cloud, or bare metal. It's about the ability and the capability to move, adapt and adjust as you see fit, based upon your needs.
These features help improve operational efficiency while reducing the time and money needed to maintain IT infrastructure, which then enables organisations to focus on innovation instead of non-revenue generating operational tasks.
Robert Newell, Vice President, Solution Engineering and Specialist Sales, Salesforce ASEAN
In this all-digital, work-from-anywhere world, companies are using digital technologies and data to transform themselves. Salesforce recommends going all in on cloud as companies reimagine their customer, employee, partner, and product experience and optimise for a digital-first world. While some companies may lean towards a hybrid infrastructure for various reasons, it can slow down operations and add to organisational complexity.
When implementing a cloud environment, companies can choose between a single-cloud or multi-cloud approach. A multi-cloud approach allows for the most flexibility and agility across your business. It is, however, worth evaluating the integration capabilities of any vendor as it is important you are able to firstly, gain value from your existing systems and IT and secondly, you can pull data from all different sources into your cloud environment — for example bringing data from your supply chain or ERP into your CRM. Integration software ensures users enjoy a 360-platform capable of quick data integration from existing technology systems or apps to drive a better digital experience.
The important thing for any company to ask themselves is "do we have a true 360-degree view of our customer, can we move with speed and agility and can we digitally engage our stakeholders effectively?"
Peter Moore, General Manager - Platform & Technologies Asia Pacific Japan, SAP Asia
We're seeing both multi-cloud and hybrid play their parts in future state architecture and deployment models. It's a matter of business need that drives the priority. For example, we see organisations that have made on-premise infrastructure investments that, at a board level, have not reached satisfactory ROI thresholds to retire related application infrastructure. This is about managing the long tail of IT investments.
On the other hand, we're seeing organisations who are benefiting from the deployment of SaaS and PaaS solutions on IaaS provider of choice, which gives them flexibility.
Multi-cloud definitely provides agility, flexibility and cost control. Underlying this is how cloud deployment models and architectures provide increased levels of transparency and granularity of service access and usage
A hybrid strategy also makes sense and is widely adopted. However, we all understand the drivers behind protecting sensitive data – at macro and micro levels of the sovereign country and industry.
At both levels, we need to take a hard look at cybersecurity: that is, where is your data actually most secure? If you were to do security audit of your own data centre and compare that to a similar vendor provided as-a-service, which would score higher in (a) protecting your valuable data sources, (b) effectiveness in managing application software vulnerability and (c) providing real time transparency around system breaches and the associated responses.
Simon Lewry, Head of Technology Solutions & Services, South Asia, Telstra
We have seen how hybrid cloud is the key strategy of choice for enterprises. Despite the advantages of the hyper-scale public cloud model, private cloud remains an essential part of the IT toolkit. There are some functions, applications, and/or data that should remain within the organisation for data sovereignty, regulatory or performance reasons. These organisations feel that private clouds are able to provide a level of comfort and physical security that public clouds may not be able to fully address.
In fact, cost is one of the factors for using hybrid infrastructure. The initial proposition on cloud has always been that it will lower costs, but we have also heard from customers that this is not always true, especially when their application landscape has a significant proportion of legacy applications that do not lend themselves to modernisation.
They prefer to maintain their own private cloud as they have seen an increase in costs in hosting virtual machines in the cloud. On the other hand, customers that take on a multi-cloud approach are doing so as they do not want to be tied to any single cloud provider.
Regardless of whether you are using multi or hybrid cloud, to maximise the benefits of clouds, the network is the fundamental piece of the puzzle that helps provide a secure and reliable application experience. The ever-increasing number of applications running on the network can lead to bandwidth crunches and latency lag – disrupting the operation of cloud services.
Justin Loh, Country Director for Singapore, Veritas Technologies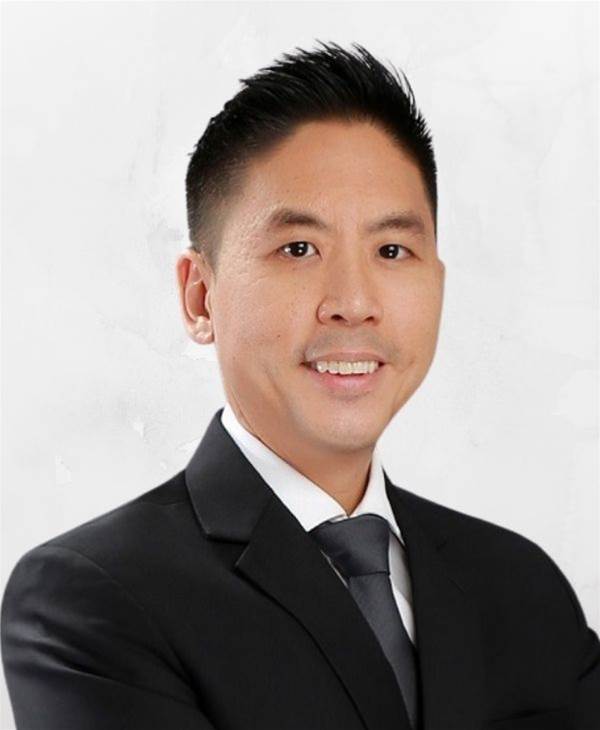 Finding the right cloud deployment boils down to two key priorities – cost and security. For organisations looking to optimise cost, a multi-cloud strategy that provides flexibility and portability of applications and data to the cloud, as well as holistic data protection without vendor lock-in will fit into their data management plan.
For organisations with decades of stored data and diverse applications or large and complex IT infrastructure, a hybrid cloud approach will help to address the regulatory requirements and ensure data integration and resiliency while optimising cost.
The allure of multi-cloud environments to distribute workloads, mitigate risks, and achieve greater ROIs is apparent for corporations looking to embark on their digital transformation journey. However, this begs the question – can companies secure and monitor their data effectively?
It is a common misperception that cloud data is backed up by their cloud providers. Organisations must be mindful that moving to multi-cloud is not a silver bullet against cyber threats such as ransomware. Sensitive business data is still at risk and companies should consider building a sound data management and protection strategy to regain control of data that is distributed across different clouds or at the edge.
For industries with highly stringent regulatory standards for any subset of their data, such as finance and healthcare, a hybrid infrastructure may be the best option due to its ability to provide the scalable computing power of a public cloud with the security and control of a private cloud.