The pandemic has shown that data centres are fast becoming the essential infrastructure for businesses. With organisations continuing to work remotely, migrating to the cloud, and virtualising their resources – how can data centre providers adapt the way they deliver their services and enable companies to stay agile?
For this May-June feature, iTNews Asia interviews Jeremy Deutsch, President at Equinix Asia-Pacific; Jonathan King, Group Chief Operating Officer and Head of Investments at ST Telemedia GDC; and Nishchal Khorana, Senior Director, ICT, Asia-Pacific at Frost & Sullivan; to explore the trends that are shaping the landscape – particularly, how some industry players are taking advantage of new opportunities, and redefining or adapting their business strategies.
iTNews Asia: The pandemic has seen a move by many organisations into remote working and who prefer to expand virtually, rather than through the traditional on-site physical infrastructure. Do you see this trend continuing into the next few years?
Deutsch: Absolutely. Our Global Tech Trends Survey (GTTS) show that 60% of businesses in Asia-Pacific still plan to expand despite the disruption, and 57% of them plan to achieve this virtually rather than by investing in physical IT infrastructure.
It's difficult for companies to get physical networking equipment and personnel into another geographical market to expand connectivity in a timely, secure and reliable manner. This is why expanding via the virtual route is key, and leveraging Virtual Network Functions (VNF) services makes it possible for businesses to grow.
King: The pandemic has accelerated the shift to remote and distributed workforce.
In the short term, the sudden and necessary move to remote work and home-based living has forced businesses to adapt quickly to this change in consumer behaviour.
In the medium term, we expect both consumers and businesses to settle into a hybrid mode of work. Businesses who have made the switch into digitalising their operations will have to find that equilibrium where they can maximise the benefits of both onsite and online operations.
In the long run, this overall move to digital favours cloud-based and edge computing infrastructure where businesses have the flexibility to increase their storage and bandwidth.
Khorana: The pandemic has completely transformed the way organisations operate, in the sense that the workforce is going to be more distributed and decentralised. This is not only a short-term impact, but it is definitely a game-changing medium to long term impact on how enterprises operate.
There will also be a fundamental shift in the IT architecture itself. The IT architecture has to align to this business model shift of a decentralised workforce environment.
Even if we are completely able to overcome the pandemic in the short-term, I think the main impact has been a radical shift in the mindset of business. They realise their ability to operate virtually, and I think that is here to stay.
iTNews Asia: What are the possible challenges and threats that data centre operators need to take note of when expanding?
Deutsch: I think businesses looking to expand virtually have a whole other set of challenges they have to deal with, compared to traditional methods of business expansion. The pandemic has not only created unanticipated business challenges, it has suddenly tossed everyone into an almost exclusively virtual world.
For instance, when an organisation conducts research about a new market, sets up operations in a new market, meets with customers, partners or vendors remotely, etc., all these can only be done virtually. This puts unprecedented challenges to businesses' IT environments and they need a robust and agile infrastructure to fast track their journey.
King: When expanding within a country, two issues are particularly pertinent. The first is the availability of land in a suitable location with the requisite power and connectivity. The second issue arises from construction challenges that data centre operators may also face, such as building delays and manpower constraints during the pandemic.
Expansion into new markets also requires data centre operators to adhere to complex regulatory frameworks. In these instances, colocation providers with strong local compliance programmes and knowledge of local market conditions and practices can provide customers with assured quality end-to-end uninterrupted colocation services even across markets.
The proliferation of digital and mobile technology has accelerated global connectivity, but also brings about challenges relating to data sovereignty. There is increased scrutiny and importance placed on how data is being stored, accessed, and used. The need to adhere to the differing data sovereignty laws across jurisdictions often require organisations to have part of their physical IT infrastructure situated locally.
123RF
Khorana: The focus of CIOs was to centralise the IT architecture to have them gain more visibility and control. Now this pandemic is about decentralising our IT architecture again, and that bring back some of the challenges and threats – which is how do I gain visibility in a decentralised environment, how do I ensure it is secure, how do I have better governance, and how do I continue to gain economies of scale in a decentralised environment?
Now these 4 points also means that the IT team have to completely reinvent themselves. The traditional approaches and methodologies may not even work. What that would mean is that you would need a far more seamless and integrated approach to your IT environment.
If I'm going for colocation data centres, or if I am looking at the cloud, a holistic architecture is needed. This means my colocation, hybrid models, captive environments, and co-located data centres – all need to work seamlessly and operate seamlessly among themselves.
That's where this role of platforms and visibility tools and governance architectures will play an important role.
iTNews Asia: Many businesses and cloud providers see the future as one where the hybrid cloud – combination of on-premise, public cloud, and private cloud – are all tied together which can operate with more flexibility. In this hybrid model, how should an organisation distribute their network resources and get maximum returns?
Deutsch: There are three scenarios that a business can deploy for their hybrid multi-cloud strategy based on what works best based on the company's current architecture, budget and digital strategy.
Scenario 1: Leveraging software-defined interconnection
Businesses can directly and securely connect to cloud service providers (CSPs) to utilise resources and services in order to expand what you need to do. With the ability to spin up virtual connections through a single physical port, businesses save precious time and money.
Scenario 2: Using an agile and cost-effective NFV infrastructure
The second scenario allows businesses to reach remote markets and deploy a network function virtualisation (NFV) infrastructure for cloud access without having a physical presence. Companies don't want to procure more physical equipment because it's expensive and resource intensive. This is especially true when trying to set up remote connectivity from legacy data centres to branch locations, clouds and customers at the edge.
Scenario 3: Using an on-demand bare metal as-a-service
For those businesses who do not own hardware – because they are born in cloud-based companies or are running cloud-native applications – there is a third scenario where they use an automated, interconnected bare metal infrastructure offered "as-a-service."
All computing and data storage can be configured as single tenant, making it entirely secure and transparent to the user. With this, businesses can easily create hybrid multi-cloud architectures.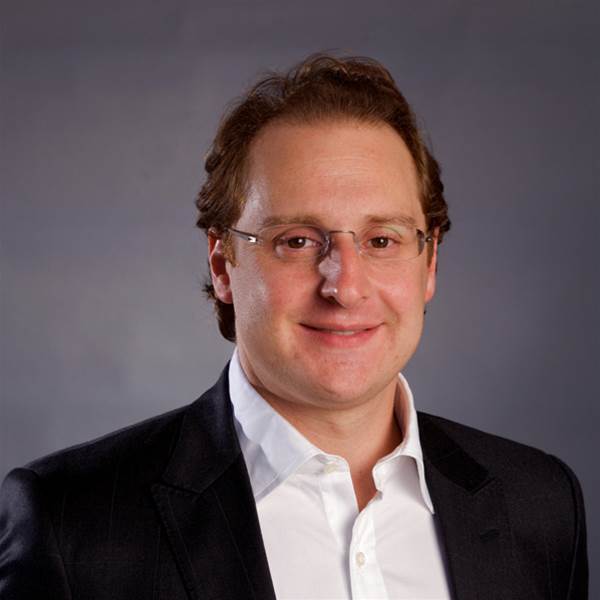 The pandemic has not only created unanticipated business challenges, it has suddenly tossed everyone into an almost exclusively virtual world.

- Jeremy Deutsch, President at Equinix Asia-Pacific
King: From an operational standpoint, moving to the cloud comes with the financial advantages of turning CapEx into OpEx and increasing quality and predictability.
While a hybrid cloud strategy provides benefits of scalability and agility, what organisations face today is no longer a choice between a purely private or public cloud, but finding the right balance of cloud and traditional IT infrastructure to suit the needs of their organisation.
No matter the strategies used, the cloud will remain an essential component for digital transformation and will serve as the foundation of businesses of the future.
Khorana: There is no magic formula and the way an organisation should distribute their network resources will depend on a few things.
First, a very strong understanding of what your business priorities are: what's your roadmap; which markets do you want to enter; what is your growth strategy.
Secondly, what are the mega trends of technology that you are going to leverage. For example, are you going to be leveraging the 5G technology to drive new use cases? Or are you going to be using IoT to build new revenue streams?
Thirdly, is your IT architecture. Am I going to be dependent on the edge? If you look at content companies, they will be extremely dependent on edge strategies to ensure that they have the right networking resources in tier 2 or tier 3 cities, or even in remote areas.
The final piece is putting it all together to build a holistic strategy. If you look at choosing between public-private cloud or hybrid cloud, there is no right answer. And that's the beauty of it – that every enterprise is going to be very different.
iTNews Asia: How should one decide how much physical infrastructure is required? How critical is a physical infrastructure still?
Deutsch: Many companies are becoming software companies. Developers are gaining infrastructure influence and purchasing power, driving companies toward developer-led and software-defined IT.
As a result, we're seeing a trend towards application development and deployment being based on flexible and portable containers and microservices to increase the pace of innovation and that Software Defined Everything (SDx) will enable companies to deploy/manage IT infrastructure without underlying physical infrastructure. Enterprises are expected to increasingly harness standardised APIs, orchestration and open development tools.
123RF
King: The scale of physical infrastructure required is dependent on the nature of the underlying business and its cloud strategy.
Hyperscalers, such as cloud service providers, content/media service providers, online/mobile gaming companies whose fast-growing businesses require a significant data centre infrastructure footprint may find it cost-effective to lease data centre space (incurring OpEx) as part of their infrastructure expansion or opt to build their own (incurring capex).
The needs of enterprise users, on the other hand, can be quite diverse. Those who have made that journey to the cloud, or opted for colocation services, or a hybrid of the two, would have been able to realise significant benefits from a cloud-based deployment.
With the growing demands for digital products, services and data across Asia Pacific, the underlying physical infrastructure to support the sheer scale of data consumption will continue to be a necessity.
If you look at choosing between public-private cloud or hybrid cloud, there is no right answer. And that's the beauty of it – that every enterprise is going to be very different.

- Nishchal Khorana, Senior Director, ICT, Asia-Pacific at Frost & Sullivan
Khorana: The 4 aspects would define and determine how much physical infrastructure you would need.
I don't think it's a question of how much infrastructure you need, but it is a question of: 1. understanding your business model, and 2. understanding the capabilities of the service provider that you are working with.
For example, if you are a cloud company and you are looking at data centre service provider – is he scalable enough in terms of his ability to develop? This scalability aspect is going to play a very pivotal role because you will need to scale up or scale down your resources, and you need to have a service provider who is able to support you in that kind of change in infrastructural needs.
iTNews Asia: There are predictions that by 2025, about 85% of infrastructure strategies will integrate on-premises, colocation, cloud and edge delivery options, compared to about 20% today. This is quite a rapid transition in a short span of time. Do you see this architectural shift redefining the landscape that you are in? How will this change/or have already changed how you go-to-market?
Deutsch: Our GTTS findings revealed that Asia-Pacific businesses have increased its hybrid cloud adoption by 13% between 2019-2020 and 2020-2021, while multi-cloud models have increased by 15% over the same period of time.
This indicates that businesses now understand the value that a successful hybrid multi-cloud strategy can bring – improved security, flexibility and overall customer experience. These trends are ultimately pointing to the need for digital infrastructure integration.
As businesses are faced with complex and fragmented global infrastructure spanning private and public environments, they need a simple way to bring together digital infrastructure that encompasses a choice of multiple providers, distributed geographies and hybrid multi-cloud architectures.
King: This predicted shift in infrastructure strategies is not surprising as it is indicative of how lifestyles and businesses are evolving.
Key drivers for this shift include:
A need for high-bandwidth, low-latency digital services, particularly for content and media streaming as well as gaming.
The need for rapid scalability to meet demand spikes, for example with ecommerce 'sale' events like Black Friday, or 11/11.
An overall shift towards more digitalised business models as more enterprises embark on their digital transformation journeys.
In a Frost & Sullivan data centre customer survey for APAC, over 90 percent of respondents have identified data centre infrastructure as being the most critical technological factor to their expansion, even ahead of communications networks and cybersecurity.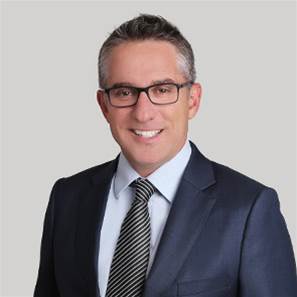 While a hybrid cloud strategy provides benefits of scalability and agility, what organisations face today is no longer a choice between a purely private or public cloud, but finding the right balance of cloud and traditional IT infrastructure to suit the needs of their organisation.

- Jonathan King, Group Chief Operating Officer and Head of Investments at ST Telemedia GDC
iTNews Asia: Where do you see the trends as driving growth in the next 1 to 3 years?
Deutsch: The global pandemic has pushed forward the necessity and development of frontier technologies such as 5G, AI and IoT. The effectiveness of these technologies rely upon a robust and reliable digital infrastructure with sufficient capacity to provide the bandwidth in a secure manner.
We will start to see an increase in emphasis towards digital resilience of organisations, both in the public and private sector, as we sail forward through the pandemic-affected economy in Singapore and the region. Digital resiliency is the ability of an organisation to rapidly adapt to disruptions by leveraging its digital capabilities to not only restore business operations, but also capitalise on the changed conditions.
Sustainable businesses are increasingly garnering higher rates of investment, increased talent retention and better market recognition and reputation.
King: The hyperscale segment will remain resilient and we are likely to see expansion as they grow to serve new, fast-growing developing markets which may be rather complex to navigate.
The second area that will drive growth is the ever-increasing consumer consumption of online data. More content is being consumed online, businesses are increasingly implementing digitisation strategies, and workforces are increasingly distributed and remote – leading to the need for more compute and storage infrastructure.
Alongside this accelerating demand curve is a turning point in IT decision-making. All facets of IT are being re-evaluated amid the pandemic and this will open the door to more movement away from legacy models and antiquated systems towards a distributed, cloud-based model.
In the last recession in 2008-09, the cloud and data centre sectors did not skip a beat and continued to perform well. It benefited from an environment where decision makers were looking to streamline budgets and outsourcing infrastructure was a means to that end. Fast forward to today, and the parallels are similar.
Khorana: The growth will continue to be not just from expansion, but from - one, adoption of colocation space by public cloud service providers, and two, the growth stemming from both mature economies and emerging markets in Asia.
A lot of this growth is really coming from and will continue to come from content and media and gaming companies. The digitisation of enterprises, where they need a lot more data to be processed in store, will also add to this growth.